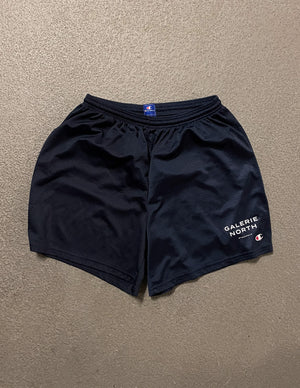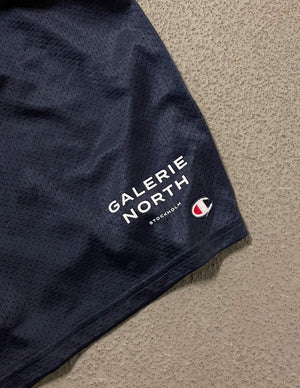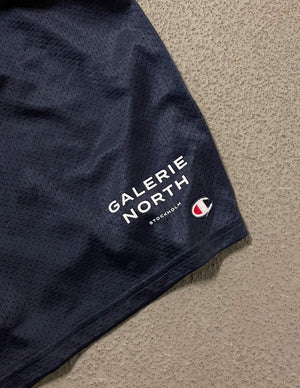 GN SHORTS 2, MEDIUM
Vintage Champion Mesh Shorts in Dark Navy
Text on the original label has faded away but these fit approx as a larger small to normal Medium. Very stretchy. 

W: 35 cm (13,8")
L: 46 cm (18,1")

All merch are hand picked vintage garments by us and will be washed before shipping out. None of the items have defects like holes, stains or smell.
Worldwide shipping, 25€ per shipment. Use option "Merch" at the checkout. 

No return or exchange.